Join the Unofficial MCOC Discord!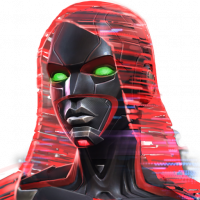 RoyalMarshall
Posts: 16
Content Creator
Greetings, Summoners!
Looking for another outlet to discuss in-game content, plan out strategies, or just discuss how you did in that Arena? Have I got a place for you!
I invite all to the (Unofficial) Marvel Contest of Champions Discord Server! Here, you can interact with other players just like you, search for new alliance members, use tools like the Prestige Calculator, Arena Streak Chart, among other things, and participate in weekly contests. We're a relatively small part of the community, but we're always welcoming newcomers.
Again, we're not directly affiliated with the game or game team in any way, just a group of players with a deep passion for the game. Stop by!
Discord Link:
https://discord.gg/XanMZnP
Hope to see you in the Battlerealm!