Summoners, due to a technical issue, this week's series of Alliance Quests will be cancelled at 4pm PT. There will not be any Rewards for this series. The next series of Alliance Quests will start on April 18 at 12pm PT. We will be assessing the impact on Alliances and compensating accordingly, as well as returning Alliance Tickets.
To those with the TB title

Mitriax
Posts: 184
★★
How much time did it take you to get your first T5cc?
I just completed act 6, and I need to rank 3 a 6-star champ to get the TB title.
Here is my current situation with my catalysts, I have 6-star options for each class except cosmic: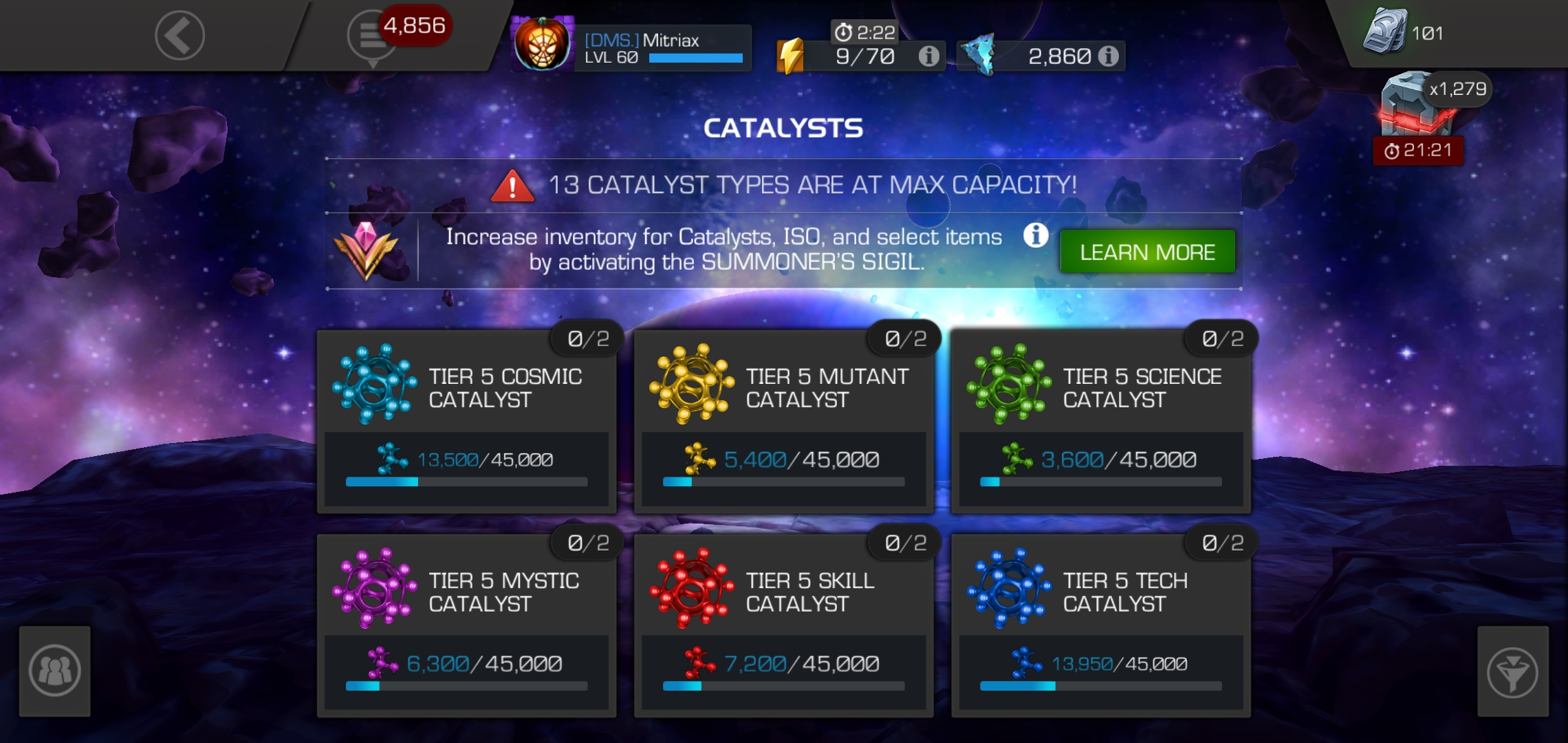 When do you think I'll be able to form my first t5cc?
Thanks