Wanted to know other player's thoughts on what they express on this forum.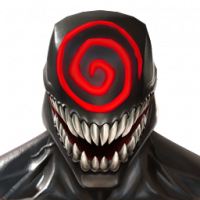 WayWorn2525
Posts: 125
★
Hey wanted to know what was other player's opinions are when they are expressing frustration solely on the game. I left a discussion about being mad (not using a vulgar here) about an arena match I had using punisher 2099 vs Storm. I got beaten by storm and didn't know why, but there were other players here that explain what happened and I understood (no longer frustrated after the explanations from other players) and thank them for it. A few minutes later the post gets deleted. and I repost asking what happen to that post. it then gets deleted and I get a warning from a Kabam moderator.
In the first post that got deleted had the word B---S---- as "****" and I was complaining about the AI cheat (beaten by storm).
If you do a search with that word B---S---- (or BS), you get 461 posts that haven't been deleted but it appears as ****,
Not trying to cause a revolution here, just trying to get opinions from other players who have or try to express their frustration,
Don't know if players have been limited in expressing their frustration on this forum.
and I have contacted the moderator that deleted the post, but haven't received a response or explanation to my response to the moderator's original message as I currently write this.
I enjoy this game as much as anyone here and get frustrated as much as anyone here..