Summoners, due to a technical issue, this week's series of Alliance Quests will be cancelled at 4pm PT. There will not be any Rewards for this series. The next series of Alliance Quests will start on April 18 at 12pm PT. We will be assessing the impact on Alliances and compensating accordingly, as well as returning Alliance Tickets.
Why bad luck exists
My crystal luck always always always sucks. It took me eleven tries to get Iceman with the 20% featured crystal. I got 3000 6* shards in 62 GGCs. I'm surprised one of my MCOC crystals hasn't exploded and shattered my phone yet.
Still, hope springs eternal. Been saving up 5* shards for the featured crystal that debuted today. I'll open five and see what I get. Would be nice to get CGR, but I'll take Apocalypse or even Immor...
Uh. Okay. I'll take that. Holy $*#$. Maybe I should pop those Cavalier crystals from EQ today. Who knows, I could get more than one 5* ch-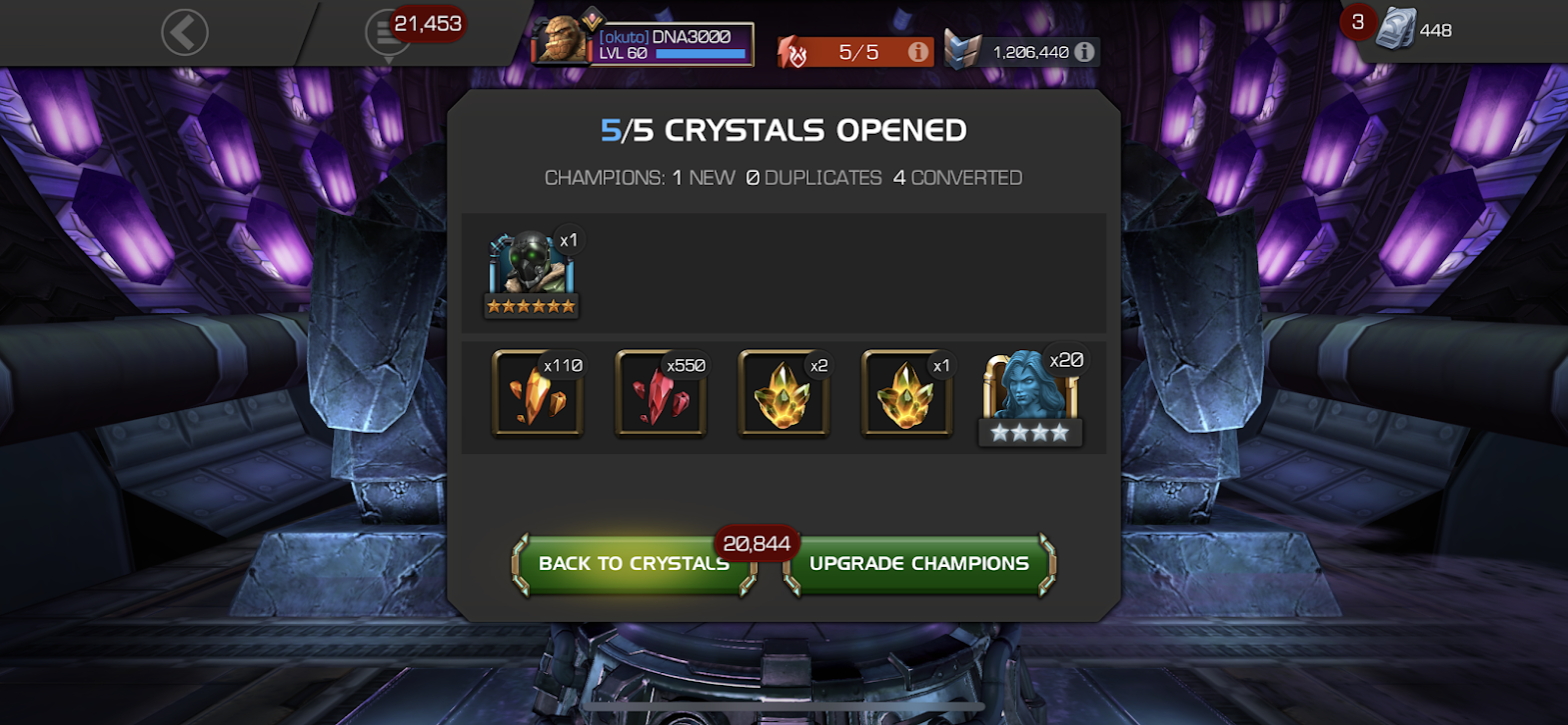 Damn. I mean, its Vulture, but I'll take it from a free Cav. I was going to wait until the Black ISO store 6* featured reset, but screw that. Time to go now now now: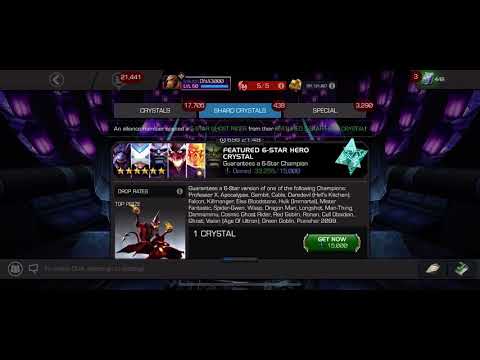 I guess my luck hasn't been bad for five years. It's been
late
. Very, very late.
Good luck everyone especially those shooting for the new 5* featured crystals. And if the crystals don't go your way, just remember: your luck isn't bad. It's just late. It'll get here eventually. Might take until 2026, but its coming.