I completed my first run of Abyss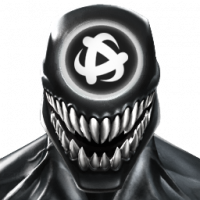 ItsDamien
Posts: 4,213
★★★★★
And all I got was pain.

Cost me 2500 units. Less than I expected and less I had farmed.

Opened my 6* AG Crystal. Mutant. Great. Except I have no mutants that currently need to be awakened. So it'll sit there for a long while. Fine.

Opened my T5CC Crystal. Cosmic. I already took Corvus to R3 prior to the Holiday calendar so I could get Thronebreaker Christmas Gift. My only other 2 "reasonable" options are Hela and VTD. I almost exclusively run suicides so neither of these options are vlthat viable for me personally. Fine. Guess I'll have to hold onto it. Seems like a lot of waiting for my work.

Opened a 6* Featured. Who knows. Maybe I'll get something nice there. Apoc would be good, I like him as a 5*. Gambit or Cable dupe, wouldn't complain. Maybe a CGR, could use that T5CC sooner. Nope. Duped Punisher 2099. Even after his rework I won't take him to R2. Not very viable for suicides and frankly I have better tech champs. So that's painful.

Opened a 6* Basic. Bad luck can't be that cruel right? Blue Cyclops dupe.

Is Abyss first path completion worth it? Not really. At least not in the immediate future. It'll probably be months before I get to use the items I gained from the completion.

I feel... deflated. Today is the first time that RNG has really made me question how much my time is worth.

Thanks for coming to my Ted Talk.