UPDATE: A new Hotfix (v32.2.3) is now being released to address this issue. Please keep an eye on your App Store for this update to address the below issue.
We are currently experiencing an Error when Summoners view a Champion's Synergies while in the Champion Selection screen in Arenas and Duels. We are aware of this issue and are working on a Hotfix to address it. In the meantime, please avoid using the synergy menu to prevent this error and crash. We apologize for this inconvenience. Updates will be posted here:
https://forums.playcontestofchampions.com/en/discussion/293506/error-when-looking-at-synergies-from-champion-selection-screen
Tokens and Arcades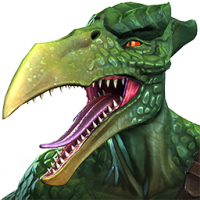 TheycallmeKevin
Posts: 4
★
I'm old enough to have spent tons of hours in various arcades growing up. The fun of an arcade is getting to playing all of the games. Not just sitting at one game and playing it over and over again after you've beaten it multiple times. All three games should have given equal stamps. Just playing the mutant game was repetitive and got boring quickly. You should offer a chance to get more tokens.
Post edited by Kabam Ahab on