Summoners, the Necrosword Crystals (the crystals in the Knull Cavalier Preview Bundle) currently have a higher than intended drop rate of 6-Star Champions.

We will be leaving the crystals as is for the time being, but will be correcting the drop rates before Knull receives his official release on October 28th. To ensure that this does not affect anybody that purchased this preview bundle, we will be auto-opening these crystals before that date, but this means you will not see what you received. To avoid any confusion, please open your crystals yourself ASAP.
Still unable to select Rank-up Crystal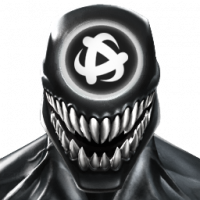 IWC
Posts: 104
★★
Purchased the 6* Asgardian bundle deal today from the store and it comes with the Asgardian Rank Up R1 to R2 Gem.

When I tried to upgrade my 6* Doctor Strange, it has already pre-selected it to be the regular 6* R1 to R2 (that you get from finishing Act 6) rather than the Asgardian Rank Up one.

Noted that this is a long standing issue, since the Variant days where we were not able to select between the pre-20xx ones and the Class Rank-up gem without going through support. Raising this issue up again to show that it is still occurring, and would need to be fixed especially since this involved spending on units to get.