Earlier today, there was an issue where Summoners that logged on shortly after the Login Calendar switched over for the day didn't receive the Cosmic Ghost Rider login crystal. We've fixed the issue for players receiving the crystal now but will have to collect data and send out the crystal to all players that didn't receive it next week. We apologize for this inconvenience and look forward to making it right for you all.
Science Cav Nodes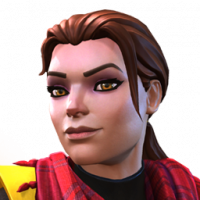 FlyGalaxyBomb
Posts: 393
★★
Is it just me or do you guys feel the same way about the cav quest nodes for science. I do it 100% almost every month and before the change of nodes when it was disstrack, I swear the quest was super easy and fast. Now it takes forever
At least tune up the damage from the furies you get on the current node cuz it does like no damage unless you get to max stack of furies
Thoughts from the Community?