What is your worst streak of luck in this game?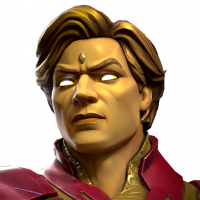 IcePick
Posts: 212
★
Currently I have opened 7 straight cavalier crystals (over the last 10 days or so) and rolled seven 3* champs. The odds of that happening are 1 in 2 (to the power of 7). Or in other words, 1 in 128 (0.7 percent). I'm going to keep opening up the cavaliers as fast as I can grind them to see if I can keep the streak going.

What's your worst streak of luck?

Honorary mention - I have 181 3 star champs. 156 4 star, 53 5 star and 6 6-star champs. I have rolled BWCV on each level, rolled 6 4 star apocalypses and a 5 star one, but I have only rolled dr doom 1 time, and it was a 3 star. I haven't even duped it.