Can we get this feature removed or changed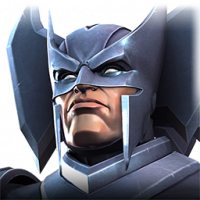 Hoitado
Posts: 2,280
★★★★★
So I decided to start exploring Act 5 and am starting from 5.4.6 just to get it out of the way.

I am 94% done and have no idea where the 6% not explored is

Can we get the feature that prevents you from zooming out removed or at least incorporate a system like Forged to Fight that tells you which paths are partially explored. I ask this because it costs 3 energy per path.
Post edited by Kabam Zanzibar on