Summoners, we recently encountered an issue with the Alliance Quest Setup Phase Starting Timer that may cause the Setup Phase Starting Timer to display erroneous information, though we are working on a fix for it as quickly as possible. Additionally, if the Setup Phase does not let you plan your days in advance, you will be able to once the Event officially begins on the Alliance Quest Start date.

For clarity, the next Alliance Quest Enlistment Phase will begin on December 5 at 20:00 UTC, regardless of what the in-game timers display.

The next Alliance Quest Start will be on December 6 at 20:00 UTC. This is when Summoners should be able to enter each Map. Thank you for your patience and understanding as we work to resolve this issue.
Alliance War Season Rewards will start to roll out to Summoners very soon. These will take a while to get to everybody, so do not worry if an Alliance Mate receives their rewards, but you haven't yet. We thank you for your patience.
A simple revamp in masteries could turn Punisher99 into a Top Tech champion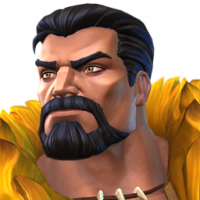 Polygon
Posts: 2,008
★★★★
Currently you're restricted by masteries such as willpower or mystic dispersion since they need a minimum amount of points before you can unlock them. This reduces flexibility in what masteries you could pick up as you could opt for more masteries without having to put points in things like physical resistance etc.

Not only would it be a QoL change, but it would also really benefit Punisher 2099 who has a 90% combat power rate reduction. With collar tech, you can have this become 100% and he can be essentially like magik, or a super versatile champ to say the least. The problem is that collar tech has a ridiculous mastery point requirement of needing 15 points in defense, meaning even after you've already gotten points in the sefence tree for willpower, you still need to sacrifice points in offense or proficiencies just to grab it.

The Dev Diary mentioned QoL updates for masteries and this would be a great feature to add. Getting rid of the mastery point requirements for willpower , mystic dispersion, collar tech just seems long overdue.


A simple revamp in masteries could turn Punisher99 into a Top Tech champion
76 votes
Post edited by Kabam Zanzibar on