AW Attack Tactics not selectable [Merged Threads]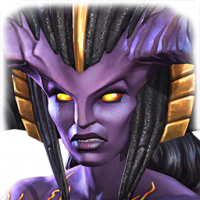 MunchFlob
Posts: 86
★
Device and Version: iPhone XR
Device Operating System: iOS 14.1
Mobile Carrier: Three (U.K.)
Cellular or WiFi: both
Game Version Installed: 31.1.1
Game Mode: Alliance War.
Champions Affected: NA
Active Boosts: NO
Description of the Issue: The new AW tags are not displaying correctly in game for Untouchables defense tactic or for either of the new attack tactics. And when trying to select an attack tactic for war it is not possible to do so. I hit save and when it returns to the champ selection screen no tactic has been applied.
I am in tier 4 and therefore on the challenger map and so these tactics should now be working as it is only the hard map which is supposed to be having a delay.
Screenshot or Video: