UPDATE: A new Hotfix (v32.2.3) is now being released to address this issue. Please keep an eye on your App Store for this update to address the below issue.
We are currently experiencing an Error when Summoners view a Champion's Synergies while in the Champion Selection screen in Arenas and Duels. We are aware of this issue and are working on a Hotfix to address it. In the meantime, please avoid using the synergy menu to prevent this error and crash. We apologize for this inconvenience. Updates will be posted here:
https://forums.playcontestofchampions.com/en/discussion/293506/error-when-looking-at-synergies-from-champion-selection-screen
Brawl node cooldown timer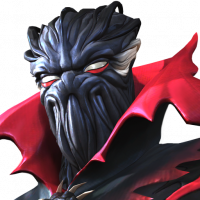 Luciferiamdevil
Posts: 72
★
Summer of pain challenges are here and to be honest its very difficult bcz one mistake and you're done for but it is doable when you're in ultra instinct mode (you'll know what it is if you have watched Dragon ball super).
One thing to notice is that brawl node works very differently bcz while the timer expires it gives both champs unstoppable but the timer start again with it as well even before the unstoppable wears off, it's not stated that it should work like that but usually all nodes work like whenever their effect expires then the timer wtarts again but in this case we get 5 seconds unstoppable passive for both and a 10 second timer out of which 5 seconds u can't do anything bcz of the passive effect, so u get only 5 second window if you've not brought a slow inflicting champion.
Healthpool is too big as well for that 5 second window every 10 seconds if you manage to make full use of it as well.