As we continue to work to address ongoing issues regarding Parry and Evade, we will be extending the Week 4 Quest of the Summer of Pain and its Solo Objectives by 1 week to better allow you to complete this content. This will not result in next week's content being delayed.
Post your most lopsided class imbalance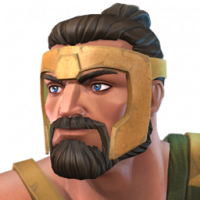 IcePick
Posts: 110
★
I am Sitting here on 80 5-star and 15 6-star champs. But I keep getting more and more shocked by how I'm getting nearly all the 5 star mutants worth anything but not getting anything in the science class. The total count is 21 mutants and 11 science, but the quality comparison is comical. Today I got a 5-star nexus hero with the choice for a new red magneto, duping Emma frost or duping Domino
Meanwhile I have 2 5-star science awakening gems, a rank up gem, and 100 science sig stones hoping to one day roll a CAIW, Void or Quake. (Note: It doesn't look quite as bad since I rolled a 5 and 6 star she-hulk this month. It used to be even worse.)
What's your biggest discrepancy? Can you beat mine?