As we continue to work to address ongoing issues regarding Parry and Evade, we will be extending the Week 4 Quest of the Summer of Pain and its Solo Objectives by 1 week to better allow you to complete this content. This will not result in next week's content being delayed.
If Mystique comes to the game, what abilities would she have?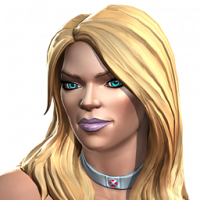 Mkkal
Posts: 12
★
If Kabam finally bring Mystique to the game, what do you think her in game abilities would be? besides shapeshifting what immunities/buffs/debuffs/utility would she have?

thoughts?