**KNOWN ISSUE**
An unknown error has resulted in Grandmaster Gauntlet progress being reset for a portion of our playerbase. As a result, we will be temporarily removing the Grandmaster Gauntlet as a playable mode. The mode will be reinstated when the team has resolved the issues.
**FIXED**
There appears to be a bug causing missing VFX (visual effects) for a number of elements including traps, phasing and some blocking animations.
THIS ISSUE WAS FIXED ON SEPT 26
Some Cavalier players still getting shafted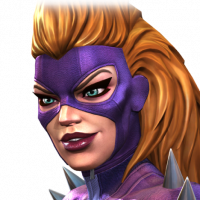 mattyben27
Posts: 34
★
This is only for cavalier players that need to complete act 6. My main account has been stuck at the Grandmaster fight for nearly 2 months and with the current broken state of the game for many weeks, becoming thronebreaker is much more difficult. If I could have had a fair fight against the grandmaster and become thronebreaker, I could have had more opportunities in Summer of Pain to get higher awards and the better compensation from kabam.

What are your thoughts?