UPDATE: A new Hotfix (v32.2.3) is now being released to address this issue. Please keep an eye on your App Store for this update to address the below issue.
We are currently experiencing an Error when Summoners view a Champion's Synergies while in the Champion Selection screen in Arenas and Duels. We are aware of this issue and are working on a Hotfix to address it. In the meantime, please avoid using the synergy menu to prevent this error and crash. We apologize for this inconvenience. Updates will be posted here:
https://forums.playcontestofchampions.com/en/discussion/293506/error-when-looking-at-synergies-from-champion-selection-screen
AW Kingpin Bug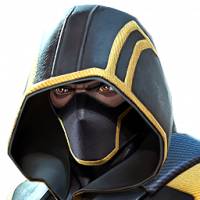 Raganator
Posts: 2,192
★★★★★
Perhaps this is not a bug and I'm just missing something. I often run KP/Hood in war. Take path 9, but also allows me to shrug off the stun from encroaching stun on node 26 in most instances. Today I went in to fight Professor X on node 26 and was stunned twice by encroaching stun. Thought I was crazy so went back in and recorded. Sure enough, I was stunned by encroaching stun again. I had backed off to ensure that there were no debuffs on me within the cool down window for his purify. I can't think of anything that would have lowered my ability accuracy unless there is some strange interaction with the High Ground global and ability accuracy (or a bug) since the altitude charges cannot be reduced by ability accuracy. Typically there is a tiny stun right before KP purifies it. In this instance, I was stunned the whole duration. Pictures are from right before the timer expires and then a few seconds after.