Paths 2 and 4 of Abyss - viable for Carina Challenges?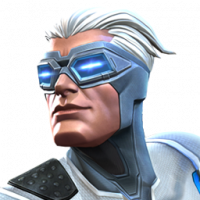 LuciusVorenus
Posts: 39
★
I did some months ago path 1, 3 and 5. I was planning to do the other two paths, but seeing the new challenges, I haven't in mind to do more Abyss runs than needed.

All the guides and vídeos I see are for the 'easy' path 1 and/or combinations of 3 and 5. I only have seen some mentions of path 2 for the Green Goblin one... but it's the one that doesn't require finish the path.

Any chance to do any of the 3 challenges by finishing paths 2 and 4 without spending more units that you would do in a separate run?

I have more or less the roster needed for the different possibilities (minus Knull for the symbiote challenge). But for example, I'm not sure if I could do the Massacre of path 4 even with the full mutant team.

Thanks in advance.