What are good options for Trial of Fierce side quest?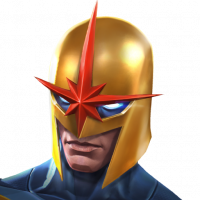 altavista
Posts: 795
★★★
Crit Me With Your Best Shot node seems like you'd want champs that crit alot.

I've tried Corvus (really, really slow first fight, and that is hoping that an #Avenger is either the first or second fight), Aegon (fight takes longer than it seems like it should), NF (again, fight is slow).

I have tried other random champions (Apoc, Herc) and fights take a long time even when doing MLM combos since specials do no damage the majority of the time. I did bring Wasp in the hopes the heavy into a special makes the special crit, but I slipped up before I could put it into practice.

Although Critical Setup node does make it so essentially any champion can work, what are the best options for this path to make it feel less of a slog?