Magneto HoX prefights for which Gauntlet fights?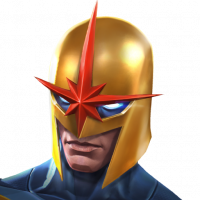 altavista
Posts: 792
★★★
I am planning to bring Magneto House of X, mainly just to use his prefight ability on Spider-Ham and Korg.

Which fight would be best to use the 3rd prefight on (since I won't be using Mag HoX to gain charges)?
Domino (deal with limber) or Killmonger (so that KM doesn't gain power from a stun debuff).
I also was wondering if it would work against Spider-Gwen (wouldn't work while she is stun immune, but theoretically would counter One Eye Open when the stun immune is on cooldown)?