The game is unplayable since a few days, we need compensations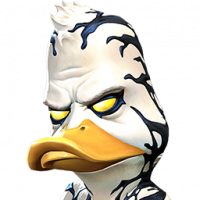 Jeancrb
Posts: 103
★
Still unbelievable that Kabam stopped giving compensations already some months ago when the inputs are getting sometimes totally out of control.

How can we even try to enjoy AW, where ressources costs so much, if we loose a fight not because of our skills but because the defender go through our blocks like it would be butter. I just used ressources to get my champion to full health and I got smashed in one second because of a bug.

I postponed my exploration of 8.1 to another time because it's just NOT fun. Luckily we can farm revive so the impact is less worst than in AW but still.

Kabam please do something, or at least just aknowledge in a public post that something is going on, because you never reacted to any of the almost daily complaints. Or maybe you stopped trying to find a solution and we will just need to be use to it forever. In that case at least reduce the costs of useful ressources to compensate the frustration of these bugs.