Forced Champion Selection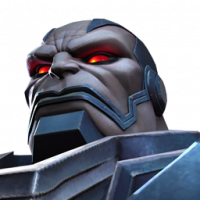 TrapKill66
Posts: 96
★
Hi,
I have logged in to the Contest this morning and I opened a Mojo Ballot Box, and the champion I want to vote for is no longer available as an option. This is fine, of course, it's how the process plays out, but now I am being forced to vote for a champion I do not want or care about. I cannot back out of the vote, and I would really like to just play the game. I can't understand why I would be forced to use my vote for a champ I don't really care about.
I guess the idea here is that a back out button or option would be great when it comes to the Ballot boxes, which in general are a pretty cool idea.
I'm gonna go ahead and vote for some random champ, but I'm reasonably sure that this is not the essence of the Ballot Box voting process. I suggest the process is mildly flawed.
Other than a back out button, maybe a preview of currently voteable champs?
Kind regards,
TrapKill