Mid-February Followup: New Solo Objective and Solo Event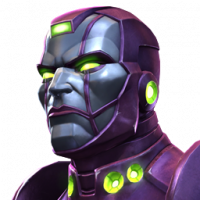 MCOC Team
Posts: 411
Administrator∙Moderator ›
Hello Summoners!

Here are the details for a couple mid-month events/objectives to celebrate the addition of Cassie Lang and the upcoming release of Ant-Man and the Wasp: Quantumania!
Love Conquers All
Start: 02/15/2023 at 18:00 UTC
End: 03/08/2023 at 18:00 UTC
Defeat Kang, Ghost or Yellowjacket in Arenas to earn points
Bonus Points for using Ant-Man, Wasp or Cassie Lang.
*Arenas will contain a Special Team comprised of Kang, Ghost and Yellowjacket

**Note: the will not be Ranked Rewards tied to this solo event
Welcome, Cassie Lang!
Start: 02/15/2023 @ 18:00 UTC
End: 03/08/2023 @ 18:00 UTC