AW & AQ rewards are underwhelming compared to BG rewards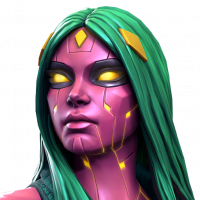 Tinnr95
Posts: 11
★
I know AW and AQ rewards just been buffed but they can't compare with BG rewards. Players are receiving rank up materials, 3+ 6*s a season & massive amounts of sigs stones. Whereas, AW & AQ rewards are not worth the fight for. Players are now looking for BG alliances with minimal AW & AQ because it's not worth it. Locking in your defenders and attackers whilst, officers and leaders doing placements wasting their time for a 6* nexus and rank up materials that can go from R1 > R2 if you're below G2.

Kabam needs to look into the unbalance rewards. Maybe do the same as battlegrounds rewards in AW so we can pick our own rewards based on our progress and what we want.

As a leader of an alliance I'm very frustrated because I'm losing so many good players because of Battlegrounds.
Post edited by Kabam Ahab on