**UPDATE**
We are currently working to fix a known issue regarding Alliance Prestige. With the introduction of Relics, Summoner Prestige is now the average PI of your Top 5 Champions and the average PI of your Top 5 Relics (regardless of which Champion they are attached to) combined.

Today we pushed a fix that will allow for proper reward calculations in Alliance Quests. However, the display for Alliance Prestige will not be accurate and does not include Relic Prestige. This is a display issue only.

My account banned for 701 hours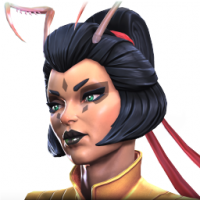 BoihaGunners
Posts: 2
Hi Kabam Administrator and staff, why did you ban my account, i don't used any mod apk or other third party software and not cheating. I don't know why my account ban? I'm not spent money for this game is that's why my account ban?? Please check my account again and unbanned my account as soon as possible. I'm very very disapointing.
This discussion has been closed.