**KNOWN ISSUE**
Currently, Alliance Prestige (as it concerns Alliance Quests) is not taking Relic Prestige into account. If possible, we are working to address this for the next round of Alliance Quests but will have more information for you when it is available.
My account banned for 701 hours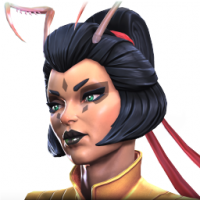 BoihaGunners
Posts: 2
Hi Kabam Administrator and staff, why did you ban my account, i don't used any mod apk or other third party software and not cheating. I don't know why my account ban? I'm not spent money for this game is that's why my account ban?? Please check my account again and unbanned my account as soon as possible. I'm very very disapointing.
This discussion has been closed.