Summoners, due to a technical issue, this week's series of Alliance Quests will be cancelled at 4pm PT. There will not be any Rewards for this series. The next series of Alliance Quests will start on April 18 at 12pm PT. We will be assessing the impact on Alliances and compensating accordingly, as well as returning Alliance Tickets.
UPDATE: Act 5 Chapter 4 Delayed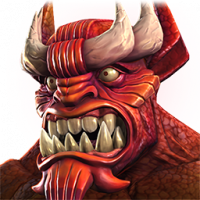 Kabam DK
Posts: 222
Moderator ›
Hey everyone,

As some of you may very well have noticed, Act 5 Chapter 4 has been delayed until further notice. We know this is disappointing to many of you, but we are committed to ensuring that Act 5 Chapter 4 has the smoothest possible release. As we have mentioned before, we are still investigating the root cause of the intermittent issues and plans for compensation, but we do not feel comfortable releasing Act 5 Chapter 4 in an environment where you may not be able to enjoy it as it was intended.

We will update this thread and the original Act 5 Chapter 4 Thread HERE with additional information as receive it.
This discussion has been closed.