Does Kabam not want us to farm?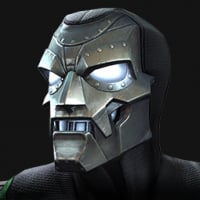 Batty_Numppo
Posts: 232
★
Now that I'm finished with all story content, I'm trying to farm energy refills for future legend runs. But there's a problem. In 5.4.4, you can't look around to pick farmable paths, and in 5.4.3, many paths are locked up and there are no more keys left in the whole chapter. So you're entirely SOL if you revisit 5.4.3 and find items on gated paths.

At first I thought both of these new features to the story quest were only a challenge forcing us to pick our lanes carefully, and I liked that. Now I'm pondering the coincidence that the last two chapters have the best items and the worst format for getting them. I'd like to know if this was in any way intentional, though I doubt I'd get a "yes."

In any case, it's bogus to me that I'm unable to do a path in 5.4.3 that I've already done, and would like to see that changed.