Achievement System (PLEASE READ KABAM)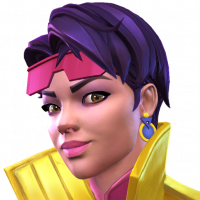 GaaabeM
Posts: 33
Seatin mentioned this is his video of 10 things he'd like to see in 2018. I think an achievement system in this game is needed in this game. I imagine it being similar to the achievement system in games like call of duty (get 1000 headshots, run 5 miles total, etc.) But instead in MCOC it can be stuff like 'finish 1000 fights with a heavy attack' or 'finish 1000 fights with incinerate' or 'complete realm of legends without potions/using 2/3 stars'. Then we would get rewards upon completion.

This would help keep players engaged as so many times fights get so repetitive or boring. It would give players something to look forward and make them utilize all the different controls on the game. It would also keep old content like Act 4 and Realm of Legends relevant to the game. Please consider this Kabam.

I think its necessary to keep this game fun.