It's gone too far.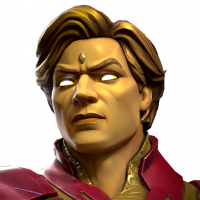 Ghriffin
Posts: 45
★
Hello,

I am not one to post and I'm not one to whine about this or that and despite me playing for a long time, you can search the forums and verify that.

Unavoidable damage is the game that is single handedly killing this game. New players will not accept losing to Electro or Magic when they have played perfectly and die with 0 hits taken.

They shouldn't either. That's not a game, it's a blatant cash grab. This is something that should of been fixed months or years ago but you just keep doubling down and use the excuse of there is a champion who can counteract that effect.

After spending more than 100k in 5 star shards and never getting better than a King Groot I'm here to tell you, it's not working for the majority of the player base.

I am saying specifically, the Gladiater Hulk you have in uncollected is NOT just able to bypass block, he is bypassing swipe backs and dexterity as well. It's not ok, it is not mentioned and it's a unit grab. I have played this game along time and I'm sick of this behavior, it's beneath you.

If evade doesn't work, you need to say so and not sneak it in there. Until it's fixed and my items have been returned. No longer playing.