Hey, Kabam. You've recreated the same problem.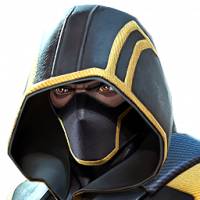 Husky54
Posts: 240
★★
First, this is not a call to nerf any champs. The problem is *not* that some champs are "god tier."
Second, this is not a call out of any top tier alliance. Good for you for what you're doing. Hope you're having fun (really).
The problem is that Kabam destroyed what were formerly good teams because of their synergy (e.g., Strange and Scarlet Witch or Cyclops/Black Bolt/Magneto or Hawkeye/War Machine) under the guise of diversifying player options for champ use.
Case in point:
Surely I don't need to explain the pattern here. If I do, you might be a noob.
The new hot team to use, especially on Alliance War Attack mode, is what has come to be known as the "triangle of death." Blade, Ghost Rider, and Stark Spidey. This is a pretty sweet set up, I'm not gonna lie. Personally, I'm an Archangel man, but everyone has their favorites. (Edited by Moderation)
The problem here, however, is that Kabam, after making major alterations to the gamespace has now simply recreated the same problem as before. If you go into ANY top tier alliance, almost every avatar will be Blade. Kabam has claimed that they do not want to make any one particular champ a "must have" — and yet, Blade is oftentimes one of the only effective counters to a lot of the "BS passive damage" we encounter with certain mystic champs (Magik, Dorm, etc.). Combine him with Johnny Blaze and/or Peter Parker (MCU) and he's even better (and so are the other two). This used to be the case for a lot of other champs in the game. On the one hand, I don't disagree with the elimination of the old Leadership synergy that created "perfect block teams." On the other, it was not replaced with synergies to enhance those champs to "usable" levels in a diversity of game play modes.
This is great that we have a champ like Blade. DON'T NERF HIM. He still takes skill to use. I'd love to have him some day. But maybe, just maybe, we need other champs to be buffed up to help counter the BS passive damage nodes if Kabam is actually being honest about their desire not to elevate any single champ over the rest of the field.
Post edited by Kabam Rimehaven on