The 5 star crystal is full of complete rubbish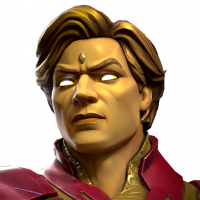 ADDZZ
Posts: 71
Hi, I'm just another player who's sick of grinding and saving shards for months only to get a totally useless champ. I'm completely over spending my 10,000-15,000 crystal shards to end up with garbage like yesterday when I opened Gambit. Below I'm providing a list of 5* champs in the crystal that have literally NO USE in this game. They are basically a total waste of catalysts which would instead be better off spent on a different 4* in the same class.

Magneto
Colossus
Gambit
Regular captain America
Iron patriot
Hulkbuster
Red cyclops
Blue cyclops
Symboite spiderman
Rocket raccoon
Loki
Winter Soldier

That's 12 champions out of a possible 36. There are another 8 champs which are completely terrible unless duped:

Juggernaut
Storm
Venom pool
Iron man
Superior iron man
Ant man
Spider man
Star lord

So 20 out of 36 champions are a complete waste of space on my roster. Sadly I have a bunch of those listed and only 1 dupe after playing for 2 and a half years now.

Either drop 5* crystals from 10,000 shards to 5,000, or give us a damn chance at getting something worthwhile. After act 5 chapter 2, it's obvious chapter 3 will require a couple of 5* at rank 4 to get through. What hope do we have?

This game has sucked so bad over the last 12 months.