Earlier today, there was an issue where Summoners that logged on shortly after the Login Calendar switched over for the day didn't receive the Cosmic Ghost Rider login crystal. We've fixed the issue for players receiving the crystal now but will have to collect data and send out the crystal to all players that didn't receive it next week. We apologize for this inconvenience and look forward to making it right for you all.
No iso to upgrade my champs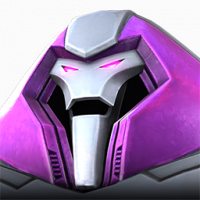 Spidermonkey902
Posts: 63
★
I'm at a point in the game where I'm close to upgrading my first 4* to rank 5 however the last few months the iso drops have been so bad I've not been able to increase the levels it's getting to a point now where I need so much iso to progress I can't move forward with the game. I'm a f2p player as I have no money therefore I can't buy crystals to get more iso and I have very few 4* champs to maybe get lucky to dupe one to get a chunk of iso there has to be another way to get lots of iso so I can progress as a f2p without spending every waking moment grinding quests for extremely low iso drops please help!