Drax update - His main ability is now useless

Lambda1
Posts: 200
★★
After lots of threads about Magik, AA and Blade nerf/update/whatever let's talk about Drax.
Drax has got a unique 6-hits combo with a double first hit on medium.
And this unique ability made him able to logically intercept Mordo's Astral Evade (while Mordo started to evade, Drax hit him with the 2nd part of his specific double hit on medium).
It also made him able to partially counter OG Spidey's passive evade on the same mechanic (same with NC). It was not a bug, it was how Drax used to work.
That's why lots of summoners ranked him up up to 5r4.
Now Drax's unique combo doesn't work anymore. It's not a fix, it's a nerf. I've read mods answers talking about framerate improvement that causes faster reaction from AI and so evasion improvement. Let me say that is completely irrelevant. Framerate has nothing to do with how Drax' combo works.
I really hope Kabam will undo their changes about that champ.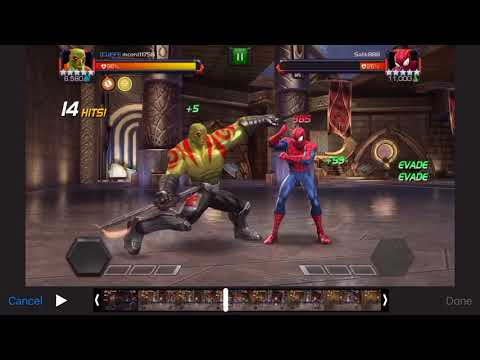 https://youtu.be/IFKT4edNbB4
@Kabam Miike
@Kabam Vydious
@Kabam Zibiit
@Kabam Loto
This discussion has been closed.