Why is it so difficult to find information on this forum? TL;DR --> Add Mod\Admin RSS Feed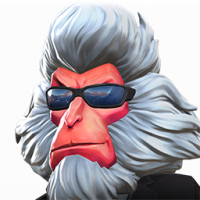 JJW
Posts: 134
Content Creator
WHY is it so difficult to find status updates, notices, and news on this forum?
Half of the time "News" is posted in the General Channel.
There is no button anywhere that lets you jump directly to ALL Moderator/Administrator posts.
I literally have to page through meaningless chatter to dig up an orange post, and then use that to chase down subsequent Moderator posts.
Since KABAM insists on using Forum as their primary consumer communications tool (#20thCenturyTech #NoIAmSerious),
at least enable a news feed RSS that reports every Moderator / Administrator discussion & comment.
Some of us would like to be current with whatever you're doing to this game.
Frustrated,
JJW
Host of the
UMCOC Podcast
Janitor in Chief of the
UMCOC Discord
Codemonkey for
Collector, the MCOC Bot for DISCORD
P.S.
This post is not a jumping on point so that the community can gripe. I literally just want an incremental improvement. Feel free to reply if
you support this singular specific objective to add an RSS for Mod/Admin comments.
Feel free to not reply if you want to suggest other options. Make your own post.