Summoners, due to a technical issue, this week's series of Alliance Quests will be cancelled at 4pm PT. There will not be any Rewards for this series. The next series of Alliance Quests will start on April 18 at 12pm PT. We will be assessing the impact on Alliances and compensating accordingly, as well as returning Alliance Tickets.
Bug with block ability timers [Fix In Progress]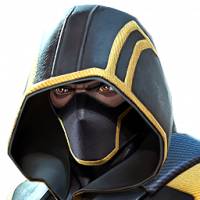 kconrad37
Posts: 125
★
I hope the title makes sense.

Anyways, I was fighting with Crossbones in the arena last night when I noticed that after I dashed back and held block for much less than two seconds I had activated his Overrun ability. Then this morning I was fighting an unduped Nightcrawler in AW, and I had gotten him into Swashbuckling mode. Trying to bait his special, I attacked him after he dashed back and held block. The timer did not finish it's two second time requirement before Nightcrawler switched back into Neyaphem mode. I just tested my Crossbones in the arena again and once again he entered Overrun without making the two second time requirement.

All of these occurrences happened when attacking a blocking target/being attacked while blocking.
Post edited by Kabam Wolf on