As we continue to work to address ongoing issues regarding Parry and Evade, we will be extending the Week 4 Quest of the Summer of Pain and its Solo Objectives by 1 week to better allow you to complete this content. This will not result in next week's content being delayed.
Elsa applying degen when under suicides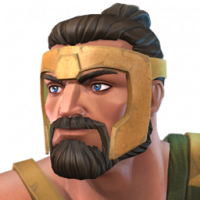 Rougeknight87
Posts: 599
★★★
As the title says I fought Elsa in arena and the degen I copped as she was under suicides was crazy. Is this mechanic meant to be as the player doesn't actually apply the debuff? Cable doesn't do it and given I lost basically half hero health only fighting a 5/50 if she was to be an alliance war boss at 5/65 or higher she'd basically be unbeatable if under suicides assuming it scales.
This discussion has been closed.