**UPDATE**
We are currently working to fix a known issue regarding Alliance Prestige. With the introduction of Relics, Summoner Prestige is now the average PI of your Top 5 Champions and the average PI of your Top 5 Relics (regardless of which Champion they are attached to) combined.

Today we pushed a fix that will allow for proper reward calculations in Alliance Quests. However, the display for Alliance Prestige will not be accurate and does not include Relic Prestige. This is a display issue only.

**KNOWN ISSUE**
Some items are displaying erroneous star ratings. This seems to be happening most on items where typically there are no star ratings. We have found the cause for the issue and it will be resolved, targeting mid-late next week.
How to manage AQ AW with work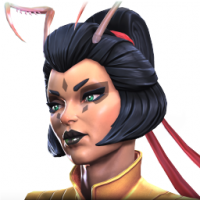 rivet
Posts: 244
★
For people that are parents and have a full time job, I am wondering how do you manage to be active in AQ and AW without affecting your job. For example, if the AW AQ ends in the afternoon, other than playing the evening after work, you pretty much have to at least play at least three time during working hours: one early morning, one noon time, one afternoon before AQ AW ends, that is not counting checking in between if needed?