Is it true that namor is getting Nerf???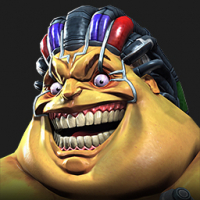 killmeASAP
Posts: 7
★
I got Namor recently after waiting for months.
And lots of other player's kept real money and purchased crystals and spent lots of units too to get Namor because he is worthy.
If Namor is sudden nerfed what is the use of spending those units,iso's,basic catalyst ,class catalyst, lots of gold ? And few even awakened him spending 5* mutant awakening gem.
Summoners should make other champions worth like Karnak,blackbolt,spiderman miles Morales ,etc.There are few champs in game who needs to get buffed and summoners should ask kabam to buff those champs who are underrated and not to nerf those who are good ! ( What is the point having every champion with same power and health ratings ,with same damage????) .
This discussion has been closed.