FTP Abyss Completion Breakdown No Horseman Team: Cap IW, AA, SS, Medusa, Guilly 2099
Losspik
Posts: 249
★★
Good day All
I did completion of abyss yesterday using a very unusual team due to not having any of the horseman. I know some people have been wondering about AA in Abyss I can safely say he rocks. Im by no means the best player in the world & are mostly FTP (bought 4 Cavs in my career)
Id like to thank
@TheKiryu
for his alternate Abyss path Video if I had taken the "easy" it would've been SO much harder.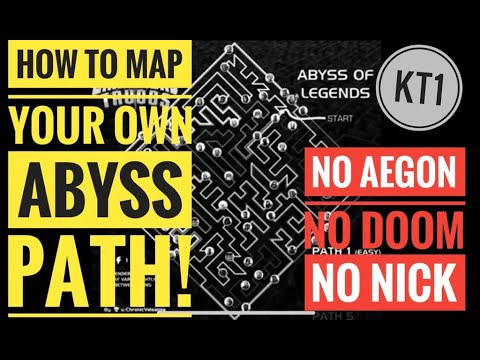 Also Shout out to
@Lagacy
for his Mastery Video Max Limber was a lifesaver & almost required for a cheaper run.
Went into it with 47 Revives (L1/L2), 117 L3, 11 L5 Pots, max stash of L1/L2 & 4.9k Units (thanks Arena!)
Used 20% Att/Health, 10% Attack & 20% health boosts throughout.
Did it over 3 days in 2 - 2.5 Hour sessions.
I will be giving a breakdown of each fight how many revives & who I used with interesting interactions I found.
Fights:
1- Darkhawk: Used Medusa really easy couldve soloed with more hits allowed. 3 Revives
2- Luke Cage: Used Cap IW 2nd hardest fight took me 8-9 revives to find the best rotation but once I had it Cap was Beast nullifying the unstoppable made it SO much easier. 19 Revives.
3- OML: Used Cap IW, had a Cosmic/Tech in the team with 2 points in despair allowed me to reverse his regen pretty much the whole fight was super fun. 3 Revives used.
4- Havoc: Used Guilly 2099 considering I couldnt ramp her up before hand she did really well. 5 Revives
5- Dormammu: Removed dexterity for this fight Cap IW made this super simple Parry heavy SP2. 2 Revives.
6 -Joe Fixit: Cap IW Got Lucky & Joe Fixit procced 3 hearts at the beginning allowing me to reverse his massive Regen got him down to half health in the first try.Unfortunately he didnt proc it again after that. 6 Revives.
7- Mordo: Used AA here & he did great you can negate his astral evade if you time the heavy attacks right, Neuros whittled him down quickly. 6 Revives
8- VTD: Used SS was super fun nullifying all his buffs & spamming Sp3s. 3 Revives
9: Howard the Duck: Used Cap IW here, spammed heavies at the beginning to whittle down his indestructable charges, bait the SP1 after that another easy fight. 4 Revives
10: Hyperion: SS made this fight trivial staggered his power gain constantly. 2 Revives
11: Champion:SS made this fight trivial staggered his buffs constantly. 3 Revives
12: Cyclops: Used AA here again he did really well dropping a million health per try stacking neuros got up to 11 at one stage! 7 Revives.
13: Loki: Used AA again similar performance to the Cyclops fight with around 1mil health per effort some were more. 6 Revives.
14: Aegon: AA cant Proc Bleeds/Poisons due to the Ability accuracy reduction on the node. Used Medusa here saved for the sp3 to get the Armour Shatter managed to keep it up for 95% of the fight using only sp3s. 5 Revives.
15: Invisible Woman: Used AA here and he was great! once you have 3 neuros or more IW doesnt proc her shield after the initial one making this fight much quicker & easier! 4 Revives.
16: Cull Obsidion: SS made this easy couldve soloed with bigger boosts 3 Revives.
17: The Collector: This is a horrible fight at the best of times, used AA until I couldnt proc Bleeds/Poisons anymore then Cap IW for the rest. Hes a great option! his glancing saved me SO many times was able to get around 100k health off per round. 57 Revives.
If you don't have the horseman this Team did fantastically well for me! Cap IW is boss for so many Fights along with AA. I have video of AA V Mordo & Cap IW reversing Joe fixit will try upload them to YT & leave them here.
If anyone has any questions I'm happy to help.