Summoners, we recently encountered an issue with the Alliance Quest Setup Phase Starting Timer that may cause the Setup Phase Starting Timer to display erroneous information, though we are working on a fix for it as quickly as possible. Additionally, if the Setup Phase does not let you plan your days in advance, you will be able to once the Event officially begins on the Alliance Quest Start date.

For clarity, the next Alliance Quest Enlistment Phase will begin on December 5 at 20:00 UTC, regardless of what the in-game timers display.

The next Alliance Quest Start will be on December 6 at 20:00 UTC. This is when Summoners should be able to enter each Map. Thank you for your patience and understanding as we work to resolve this issue.
Alliance War Season Rewards will start to roll out to Summoners very soon. These will take a while to get to everybody, so do not worry if an Alliance Mate receives their rewards, but you haven't yet. We thank you for your patience.
Hela is God Teir!
AlienShoes
Posts: 37
★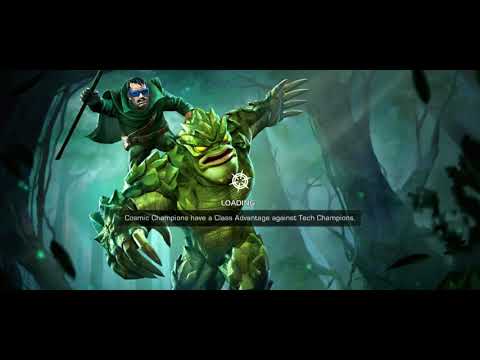 Heres a short video of me using my 3/45 Hela to smack Winter Soldier around. There are no boosts active, and I only brough 3 champions into RoL, Hela, Nick Fury, and Quake. Yes, Hela is extremely reliant on the evade synergy from NF and Quake/Antman, but when you put that Synergy on the team, leaving you 2 free slots (I usually run Ghost and Wasp as my 4 and 5), you can CONSISTENTLY do what I did in this video. In the description, I go into a small bit of detail about how to use her for general questing, but this is mostly a damage showcase. Hopefully, Seatin sees this and can give her that much deserved promotion, and if he needs more evidence, I'll rank her up higher and do an uncollected EQ and some act 6 with her.