Summoners, due to a technical issue, this week's series of Alliance Quests will be cancelled at 4pm PT. There will not be any Rewards for this series. The next series of Alliance Quests will start on April 18 at 12pm PT. We will be assessing the impact on Alliances and compensating accordingly, as well as returning Alliance Tickets.
Doubts about player - Cavalier but no Uncollected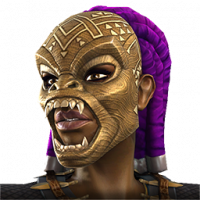 MattMiike
Posts: 5
Hello everyone, there is a player that wants to join our alliance that is very suspicious to me.
He has a Cavalier title but no Uncollected title.
He is only level 44 and has 1 six-star (unduped Aegon) and 7 five-star champions (rank 4 Claire Voyant, rank 3 Spiderman Stark, rank 3 nightcralwer, the remaining four are rank 2 or 1).
What do you guys think? Would Cavalier be achievable with those champs? Why is there no Uncollected title?