Summoners, due to a technical issue, this week's series of Alliance Quests will be cancelled at 4pm PT. There will not be any Rewards for this series. The next series of Alliance Quests will start on April 18 at 12pm PT. We will be assessing the impact on Alliances and compensating accordingly, as well as returning Alliance Tickets.
How to get a key that has already been claimed?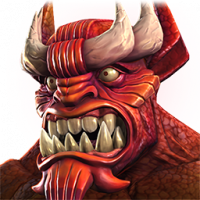 Arose
Posts: 4
I picked up a skill key to use in the future on 5.3.6 to unlock a path. But I quit the fight before finishing. It may have told me that if I quit, I'll lose my keys that I claimed, but i guess i didnt really realize what it was saying. So now I've collected everything on the map, but I can't go down a certain path because I dont have the skill key to unlock it. I've looked in all other maps to try and find another one, and ive had no success. Somebody please help me!