MROC coming soon?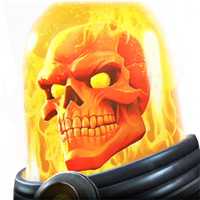 JohnLocke117
Posts: 446
★★★
Two new champions are entering mcoc in April.
Going through the champion spotlights, does anyone notice :

Storm "Pyramid X"
New Sorcerer supreme
"Spider Guild" synergy of new sorceress
"Gamma Horde" synergy
"House of Iron" synergy

All of these are straight up references to the new Realm of champions game. I now think that it might be released in the upcoming month as devs have stated that these both games will have a tied storyline.