UPDATE: A new Hotfix (v32.2.3) is now being released to address this issue. Please keep an eye on your App Store for this update to address the below issue.
We are currently experiencing an Error when Summoners view a Champion's Synergies while in the Champion Selection screen in Arenas and Duels. We are aware of this issue and are working on a Hotfix to address it. In the meantime, please avoid using the synergy menu to prevent this error and crash. We apologize for this inconvenience. Updates will be posted here:
https://forums.playcontestofchampions.com/en/discussion/293506/error-when-looking-at-synergies-from-champion-selection-screen
Mastery Core Deal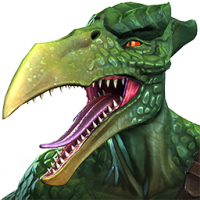 TheSickmaster
Posts: 53
The Deal they are offering today for cheap Cores is bugged. Buyer beware.
I already owned 1 carbonadium Core and purchased one more so that I could unlock Despair. The game shows that I have two Cores but doesn't recognize them as the same Core. When I go to unlock Despair the game thinks I only own one.
This discussion has been closed.