Incursions - have to start all over to hit top reward?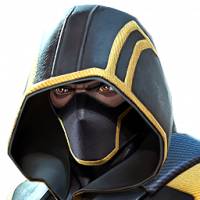 Caino1023
Posts: 276
★★
If you play a sector all the way through but your partner decides to leave before the final zone do you have to start all over again in order to get that final zone top reward?

For instance if you grind through sector 7 to zone 20, and your partner decides to quit, do you have to redo zone 1-20 again (with no rewards per room) in order to get the top reward for rooms 21-25?

Seems like people are just going to quit once they get high enough.
For an example, I'd hate to do room 1-15, then have to do 1-19, then do 1-22, then do 1-25 in case you are doing this with multiple friends in case people don't want to grind to the end.