Quest Crystal Trade In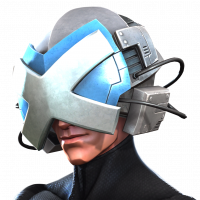 OneMast3r
Posts: 158
★
I buy my summoners sigil every month. I saw they gave everyone a free week and thought, I bet they are going to release something cool or are trying to make more money. Let's be honest, they can't keep making the game better is they are not making money.

So I see they added a new crystal in the black market. You can buy it for 100 quest crystals. So myself, and lots of others who play, started to grind quest crystals to see what it gives.

This is where things start to go downhill. It takes a lot of grinding to get 100 quest crystals. I did it and thought, yes, an awesome reward.

100 quest crystals for one black market crystal. I am all excited. I decided to spin it rather than fast open it. The spin sails over units and lands on iso. I think, too bad, I was close to a big unit prize, but no problem, I can use the iso since they are making 5 star guys easier to get. I put my fingers on the buttons to screenshot my winnings to show it off thinking it's got to be better than opening 100 normal quest crystals.

2x 3000 iso.

Seriously? If your marketing goal was to turn people off from spending money on the game you may have hit the bullseye. Wouldn't it be better to reward even a semi decent amount of iso or at least the same amount you would have got in the 100 you just wasted? Everything in the black market is a faster way to advance for cheaper and then this new crystal robs you of hours worth of grinding for nothing? I just assumed with all the promotion stuff and advertising on other sites and getting more people to play again was to earn more money.

Anyone else have an issue with this?