We are currently experiencing an issue causing a delay in delivery of Summoner Advancement, the Alliance Quest event, and other 3-Day X-Men use event. We are working to resolve this, but it will likely take a few days. We will ensure that these rewards are delivered to affected Alliances. Please do not change Alliances until your rewards are delivered.
Super Confused, Please suggest which 5* mutant to R5 and use class AG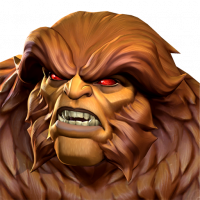 MadEyeMoody_333
Posts: 43
★
I am planning to use my Mutant AG, and R5 a mutant champion ( my second R5 champion). I am really confused between OR, Archangel and Namor. I
can take them upto sig 120. Whom should i R5 and use AG on? I also have an already awakened Colossus. I don't intend to wait for Domino/Havoc/ Sunspot or else I'll just keep waiting.
P.S: I don't Run Suicide and mostly likely won't be running them and yet i am very inclined towards R5 OR.
Thanks in advance