Summoners, we recently encountered an issue with the Alliance Quest Setup Phase Starting Timer that may cause the Setup Phase Starting Timer to display erroneous information, though we are working on a fix for it as quickly as possible. Additionally, if the Setup Phase does not let you plan your days in advance, you will be able to once the Event officially begins on the Alliance Quest Start date.

For clarity, the next Alliance Quest Enlistment Phase will begin on December 5 at 20:00 UTC, regardless of what the in-game timers display.

The next Alliance Quest Start will be on December 6 at 20:00 UTC. This is when Summoners should be able to enter each Map. Thank you for your patience and understanding as we work to resolve this issue.
Alliance War Season Rewards will start to roll out to Summoners very soon. These will take a while to get to everybody, so do not worry if an Alliance Mate receives their rewards, but you haven't yet. We thank you for your patience.
Is mesmerize node a joke or what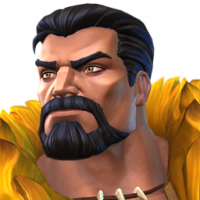 B_Dizzle_01
Posts: 1,626
★★★
So the node says 7% chance to evade. I just ran in to thing on map 7 section 2 and he evaded on each of my combos. 2 times in 6 hits. How is that even possible. Seems like kabam math is more like 7% chance not to evade. I feel like anytime there is a % to proc in our favor the ability is super low. But the defender is always much higher. Can this be explained. Same thing happened last week so it's not a fluke.