Due to issues affecting Alliance Wars, Alliance War Season 36 will be postponed until August 19th, 2022 and the minimum number of Wars Summoners are required to participate in to qualify for rewards will be reduced to 4.

The currently active War will not count towards the Season.
Another one of those 5*/6* roster sharing thread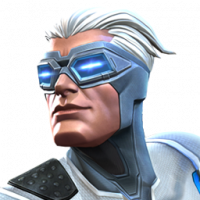 Dashamtvamasiay
Posts: 81
★
So , finally I had my series of good luck ended today with my absolutely new 6*....JANE FOSTER!! But I ain't disappointed, bcoz I don't expect much from 6* crystals at all 😊. And yeah kabam will definitely buff her also in the coming days.
But before this pull I had an amazing luck, my latest 5*s being- dr doom , stealth spidey, Emma frost , silver surfer, hela, mysterio, squirrel girl and morning star.
Anyone else having a nice/trash roster , pls share it here.